Having seen my 1989 exhibition at
American Fine Arts Co.
in
New York City, Jan Hoet was very intrigued by my use of found bed sheets and waste water as substitutes for paint and canvas. The resulting "
paintings
" he felt were both formally rigorous, and aesthetically sublime, capturing the strange place where the "
social
" meets the "
conceptual
". He was also
intrigued by the my use of
perfume
as a paint substitute in my 1991 show at the same gallery. Hoet felt that it also spoke to this "hidden dimension" where the social, political, and personal all intersect, and after several meetings with
Colin DeLand he invited me to participate in
Documenta IX
with the understanding that I would produce new works for the exhibition in both of these formats.
I set out to make a suite of new works that would incorporate similar techniques of substitution, but in the place of bed sheets, I chose instead to work with a new material, a synthetic irredescent fabric that was at once both sheer, and weirdly opaque, and when layed over each other created a shimmering, reflective surface, both flat, and curiously "deep". More intensly colored than the muted off-whites, and pale pink of the "bed sheet" paintings. Nearby to these works would be a new type of perfume painting that also incorporated a different material, this time a holographic foil, that layered under a sheer black fabric, would act as both
mirror
, and perfume "
site
".
Together the two groups of works occupied a wing of the
Neue Galerie.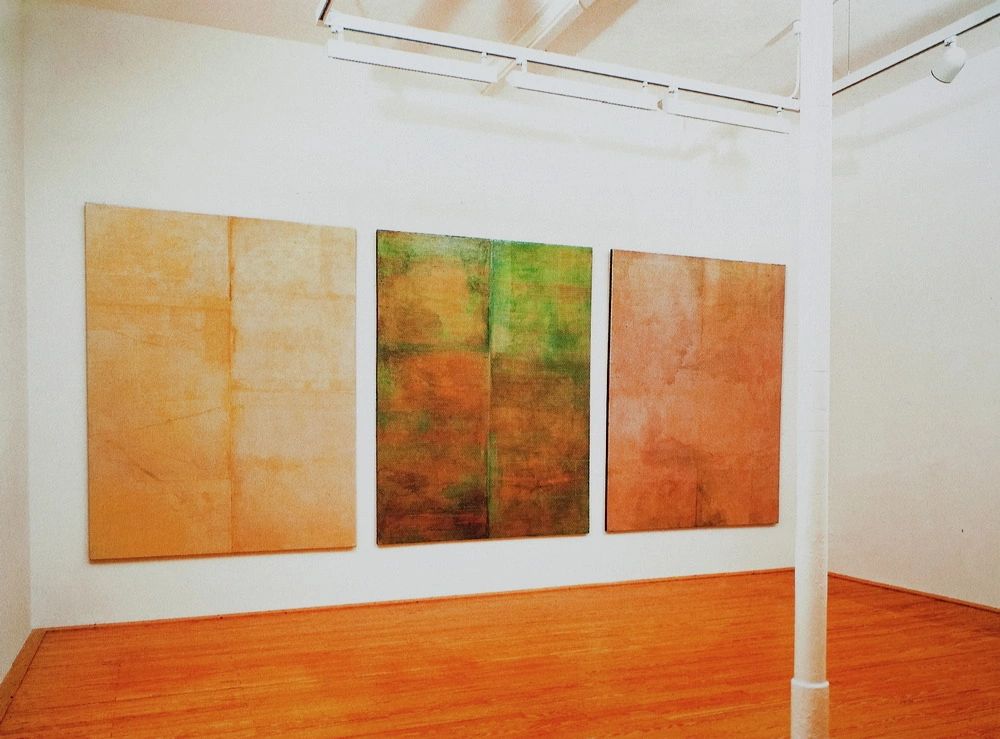 Documenta Suite
Capital Project: Covered Sites (
D1, D2, D3)
waste water and fluids with fabrics on canvas
96" x 72"
1992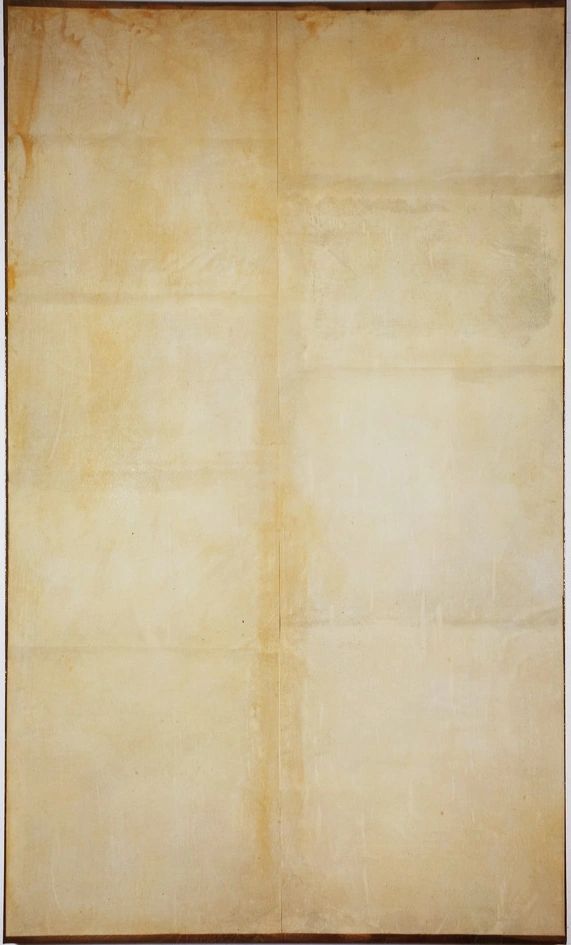 Detail Covered Site (D1)
Waste water and fluids on canvas
96" x 72"
1992






Detail Covered Site (D2)
Waste water and fluids on canvas
96" x 72"
1992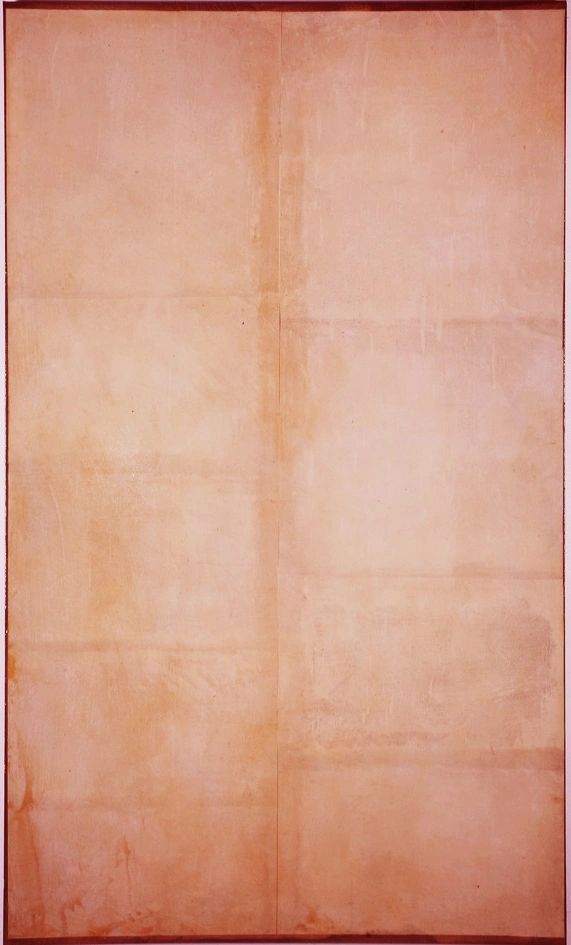 Detail Covered Site (D3)
Waste water and fluids on canvas
96" x 72"
1992

Documenta Suite
Perfume Site: ( D4)
Holographic foil, fabric, and perfume on canvas (with perfume bottle)
80" x 60"
1992